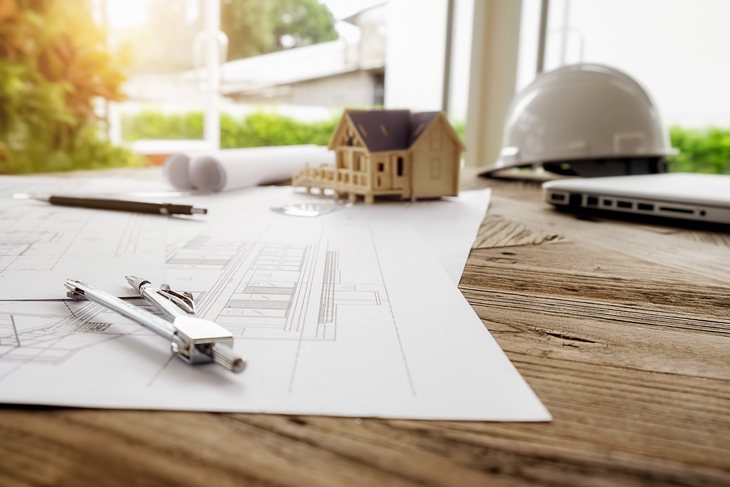 Are you thinking about purchasing or investing in new construction?
With a growing interest and a larger new construction market, more buyers are opting out of resale and turning to pre-construction.
But buying pre-construction is a lot different than purchasing a previously owned home. From delays and financing to choosing the right location and builder, there is a huge number of factors you need to be aware of and understand in order to make an informed decision.
In this article, we'll cover 11 steps to consider before purchasing a new construction home.
1. Get a Real Estate Agent
First and foremost, whenever you purchase any property, you should always hire a qualified real estate professional. Just as the builders always have someone looking out for and protecting their interests, you need someone to protect yours.
And if you're concerned about money, good news! As a buyer, it won't cost you anything to use a realtor, since the builder is the one that pays the agent's commission.
Your real estate agent will provide you a broad range of new construction information including whether purchasing a new construction home is right for you or whether you should go the resale route.
This realtor will also be able to give you contacts for qualified mortgage brokers to help you finance your home, as well as real estate lawyers that can review your contracts. Your real estate agent will help negotiate terms and upgrades with the builder for you and will be there to answer any questions you may have throughout the entire process.
Of course, you shouldn't just hire ANY real estate agent. It should be one that has plenty of experience in new construction and has built strong relationships with builders in the area.
2. Choose a Builder With a Great Track Record
When purchasing new construction, (especially when it hasn't been built yet) there's always a level of risk involved. In essence, you're making a purchase based on a promise. That's why it's essential that you choose a reputable builder with a strong track record of successful developments.
Construction experience is crucial when it comes to home development. It's essential that you investigate how long the builder has been in the business, and how do their customers feel about their project.
Typically speaking, the longer a builder has been around, the better. That is not to say that new builders are not good. But longevity indicates that the builder has survived market downturns, and continues to do well.
Study past developments the builder has completed, and pay special attention to reviews from current owners, both positive and negative.
Next, take the time to actually go and see the properties they have built. If possible, talk to some of the owners in person. Let them know you are looking into purchasing a new construction home in the area and wanted to find out their experience with the builder.
Your real estate agent will also guide you in the right direction in terms of which builders have a good reputation and are known for quality and integrity in the business.
3. Study The Model Home
When you are purchasing new construction, most builders will have a model home. This model home will give you a great opportunity to see what the builder's capabilities are in terms of craftsmanship.
As you're taking the tour of the model home, make sure you ask lots of questions, and inquire about which features and finishes are standard and which ones are upgrades.
That's because most developers will put all of the upgrades in a model home, which if you decide to add them to your home, they could bump up the listing price up by tens of thousands of dollars above the standard listing price.
4. Consider The Pros And Cons of New Construction
To some buyers, resale seems the obvious choice as they are not able to wait up to or more than a year for their home. But to others, having a custom-designed, brand new home make waiting that extra amount of time more than worth it.
But whether you should go the resale or new construction route would depend on your personal preferences and financial situation.
"Benefits of new construction include home and structural warranties, energy efficiency, and the latest building code," says Mel Biondi, a top real estate agent in Naples Florida. "The drawback to new construction are most likely proximity to shopping, dining, entertainment, and work. In coastal areas like Naples, developers have to move further East from the coast to purchase plots of land for development. Buyers in these areas will have to weather the growing pains while commercial development catches up to serve the community needs."
If you take the resale route, you'd be able to move in within a few months to a home with a lawn, gardens and finished amenities. The area will likely be developed as well in terms of sidewalks, parks, schools, restaurants, and shopping. And getting a mortgage to finance the home will be much easier as well. And best of all, you will be paying today's market value, not a future projected value that some builders charge.
But with resale comes a lot more repairs and maintenance. There may be undiscovered issues with the home which didn't show up during its evaluation, and you will have no warranty. Adding to that, any renovations or design changes you want to make to the home will be out of pocket.
But if you take the new construction route, you'll be able to have a custom-designed, brand new home with next to no repairs or maintenance and warranty to cover you.
One of the biggest downsides is, of course, the amount of time it will take for it to be built. And even once the home is finished, don't expect the neighborhood or surrounding areas to be developed either. There will likely be dirt roads, empty lots, noisy construction and few if any parks and trees.
Closing costs could also run you tens of thousands of dollars on the purchase price and you will be paying the projected appreciation on day of signing.
Weighing the pros and cons with your realtor will help you understand what is important to you and what choice makes the most sense for you.
5. Get Your Finances In Order
One of the biggest differences between purchasing pre-construction vs resale is the way the properties are financed.
On a resale property, you may be able to put down as little as 1-3% as a down payment. But on pre-construction, you may need to have at least a 20% down payment.
That amount may seem large to put up front, but that down payment is typically broken up into smaller installments.
Usually, you're expected to put down a few thousand dollars with the offer, then certain percentages at fixed times (such as 5% in 30 days, 5% in 90 days, 5% in 180 days), and finally a certain percentage at occupancy.
Deposits are usually higher at the beginning of the project since this is usually a requirement from the bank financing the project. But as the project nears completion, deposit structures become more negotiable, and you might be able to extend or even reduce your payments.
It seems obvious that regardless of purchasing a new home or a pre-existing one, you would make sure you have financing prior to looking. But if you have been pre-approved or financed for resale, it may not cover you for new construction.
Firstly, when you receive your pre-approval you are given a certain rate which likely will not last longer than 90 days. New construction can take more than a year to be built in which case your rate would no longer apply.
Secondly, your circumstances can change within the timeframe the home is being built. In a year you could lose your job, get relocated or separate from your partner in which you purchased the home with. If your circumstances change, so will your ability to close on the home, making it more risky for lenders to guarantee financing for such a substantial amount of time.
Thirdly, with new construction, you are likely making the deposits on the home throughout the year as opposed to already having the deposit saved. And you may only have to put 5% or 10% saved which is riskier for a bank to finance you.
Your realtor will be able to go over your finances with you to help you understand how much you are able to afford and how much you will need to save in order to make the deposits for your new construction home. They will also be able to refer mortgage brokers or guide you towards which banks are offering the most competitive rates.
6. Decide on the Location
When choosing your location, factors you might want to factor in are proximity to work, access to schools if you have children, strata fees, available amenities and access to surrounding amenities such as restaurants or parks.
And the location you pick will dictate the price point you are looking at. That's because location is one of the biggest factors influencing price.
Look at any major metropolitan city anywhere in the world. The closer you are to the center of it all, the more difficult it gets to build new development, and thus the more expensive real estate gets. And as you venture out to the suburbs or 'greater area' of the city, prices tend to drop for comparative properties.
Factor this in when looking at pricing. You can get a lot more value for your money if you are willing to be a little further from the action.
Also,  make sure you don't overlook future developments in the area. You can get a lot of this information from your local city hall which will likely have a five-year plan for the surrounding area. This information will detail future schools, parks, stores, and transportation.
7.
 Negotiate On Upgrades, Not Price
The majority of builders are not typically willing to sell their units below their listing.
However, there's a better chance they would be willing to negotiate on other things that will cost you money, such as upgrades, closing costs, furniture, appliances, etc.
You might also be able to negotiate on your deposit structure. Having to put down less down on the home will give you more time to save or give you the ability to finance a larger portion of the property.
You could save on closing costs (this is addressed in the hidden cost part of the article). And you can also ask for a cashback on closing, as opposed to having money taken off the purchase price.
If the developer agrees to any change in terms, make sure to have it in writing, usually done by an amendment to the contract, and signed by both you and builder.
Again, here another place where your real estate agent will be instrumental. Your agents will know how to negotiate and where they can negotiate.
8.
 Be Aware of Hidden Costs
As you can imagine, the price tag on your home is NOT the sum total of your expenses. There will be a lot of other expenses that come with new construction that you should be aware of.
Some of those expenses include closing costs, lot levies, hook up fees, etc.
In order to get a full breakdown of all those costs, use the services of a real estate attorney.
You will likely have a three day cooling off period (addressed below) so if you are unable to afford the additional fees then you may need to cancel the contracts and adjust your budget.
Your real estate agent will be there to go over these costs with you as well.
9. Expect Delays
When it comes to new construction, you should ALWAYS expect delays. No matter how sure the constructors sound on their flashy website, there are always things beyond their control. Things like sourcing issues, labor disputes, overly optimistic projections, etc. In fact, when you take a look at their contract, it will almost definitely say that the occupancy date is subject to change.
Depending on the state you live in, most contracts will include an occupancy date and an outside date. The occupancy date is the projected day you will get the key and the outside date is the latest day you are able to get the key until you qualify for money or are able to back out of the contracts. Have your lawyer go over the details with you.
Planning for your move-in date is crucial as you may need to sell the home you currently live in or give your landlord notice as to when you will be moving out. But at the same time, anticipating delays will help you make a plan as to where you will live until the final date of occupancy has been confirmed.
10. Know Your Warranty
While you would expect a new home to have fewer structural issues than a resale property, that's not always the case. You may encounter some defects upon taking possession of your home, and others may show up months (or even years) down the road.
It's extremely important that you understand what your warranty covers, what steps you would need to take after you discover those issues, and what rights you have beyond your warranty.
Each state has its own laws that determine the process of resolving disputes between project managers and other professionals involved in the development process (such as architects, contractors, subcontractors, etc.), as well as deadlines you may have to file a lawsuit (statute of limitations).
That's why it's essential to consult a real estate attorney who is experienced in new construction sales. This attorney can help you be aware of your rights and identify any potentially harmful clauses in the contract and warranty.
11. Complete a Pre-Delivery Inspection and Final Walkthrough
A pre-delivery inspection generally takes place a week prior to occupancy and allows the purchaser to inspect their new home prior to closing. It is done to ensure that all terms of the contract have been met by the builder, the home has been completed and there are no major issues.
A final walkthrough is the final inspection of the home prior to signing closing documentation. This will verify any final repairs that needed to be made during the pre-delivery inspection and confirm that the property was built to the condition you agreed to purchase it in.
Make sure you have an experienced professional or your realtor with you to go over what you should be looking for in both the pre-delivery inspection and the final walkthrough.
Conclusion
There is a lot to know when purchasing a new construction home. From hidden costs to warranties and the process is a lot more of a complex transaction than purchasing resale.
Having a team of professionals including a real estate agent, a lawyer and a mortgage broker will make the purchase go much more smoothly.
And the day you move into your brand new, custom-designed home will definitely have been worth the wait!
Call us today at 903.534.0665 if you would like to discuss building your dream home.