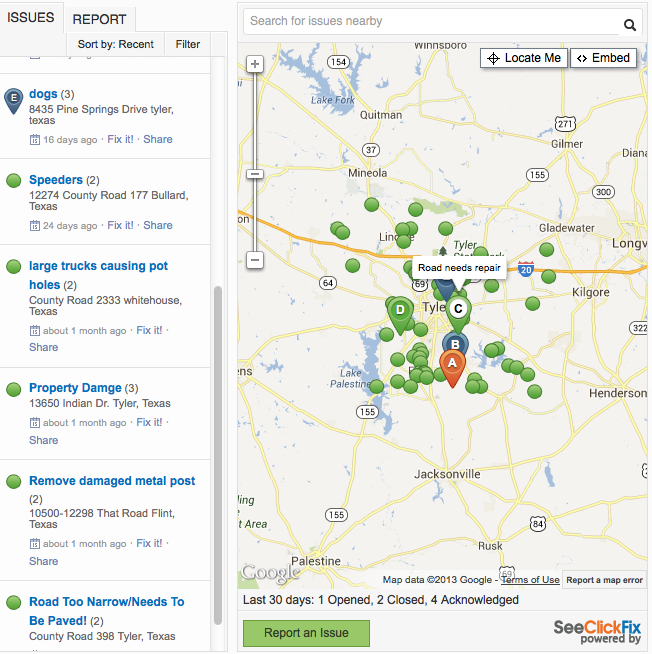 Whether it's a dangerous pothole or a loose bull, you'll want to bookmark this page. It allows you to report all sort of issues. This morning in Smith County I see there's a couch in the middle of a road, chickens wandering around a neighborhood, and speeders on roads needing signage.
Click here for the link to the Smith County incident reporting page.
There IS something reassuring, and endearing, about living in an area where the problems are more likely to be potholes and loose farm animals than drive-by's and crack-houses.