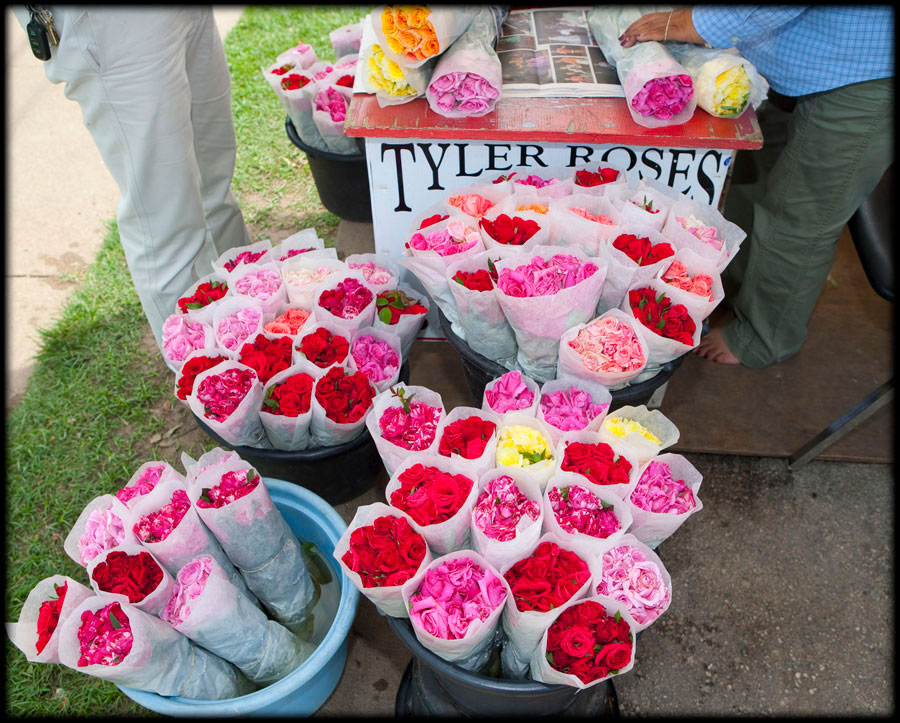 When I was a kid growing up in Texas, Tyler rose stands were a common sight. I remember seeing them in Austin, Waco, Dallas and Fort Worth. Many wives and girlfriends were gifted with a dozen Tyler roses purchased (for as little as $1) from these stands.
Tyler was the "rose capital" of Texas…the soil here was perfect for growing them, and many of the growers here supplied bushes for planting to nursery's nationwide.
The stands aren't as ubiquitous these days, but there are still a few around and I smile every time I drive by, thinking of all the happiness these little bouquets have brought over the years. If you're driving by the intersection at South Broadway and Rice, you might want to grab a dozen for your sweetie. Roses are always appreciated.