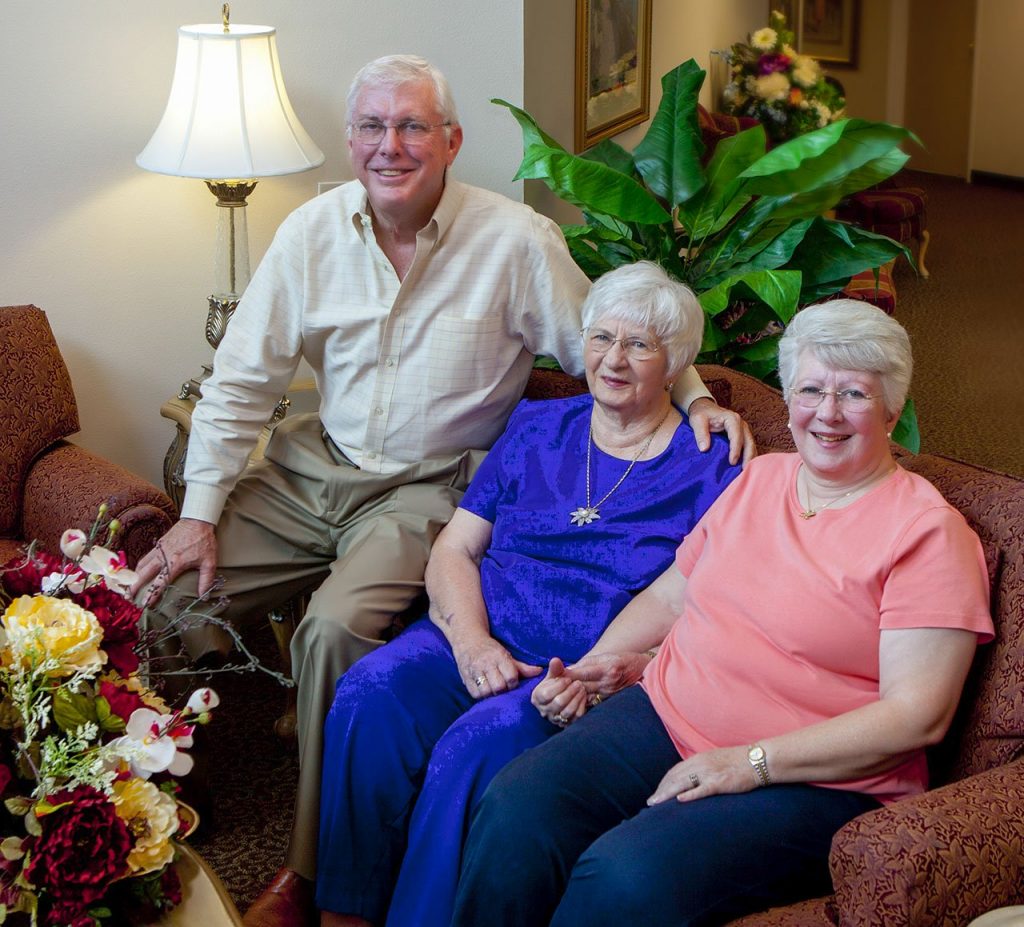 Looking for a retirement destination in the Lone Star State? Located east of Dallas-Fort Worth, the Flint-Tyler area is a hidden gem of Texas. With these two cities positioned within 30 minutes of each other, excellent reasons abound as to why the Flint-Tyler area is an optimal choice for retirees.
First, the cost of living in the Flint-Tyler area is well below the national average in nearly every major category, including housing, food, utilities, and transportation. Additionally, Texas is considered to be tax-friendly for retirees, so you can expect even more of your money to stay in your pocket. The weather is consistently mild, and residents enjoy plenty of recreational activities and cultural attractions. What more could you want for your Golden Years?
Ready to get moving? Here's an introduction to retirement communities and other senior living options in the Flint-Tyler area.
What is a Retirement Community?
Retirement communities, also known as "55-plus" or active adult living communities, are planned neighborhoods designed specifically for older adults who are at least 55 years of age and have retired from their career jobs, although both factors can vary based on individual community rules. 
These communities can be comprised of different home types, such as single-family homes, condominiums, and apartments. To allow for safe aging in place, the floor plans of these home types usually reflect "universal design" principles, which means they have senior-friendly amenities. Features of universal design-style homes ordinarily include no-step entryways, wider hallways to accommodate a wheelchair, and walk-in bathtubs with balancing rails.
Choosing a Retirement Community Has Major Benefits
Active adult living communities are a top choice among retirees who want to stay active and have fun enjoying their Golden Years without having to manage a home and property on their own. Some of the typical home maintenance tasks that the management of an active adult living community assumes responsibility for include: 
Common area maintenance

Exterior building maintenance

Sewer maintenance

Roof maintenance

Pest extermination, if needed

Limited replacement cost coverage insurance
In addition, active adult living communities commonly offer a variety of amenities intended to make retirement years as happy and healthy as possible. Such amenities may include:
Swimming pools

Fitness centers

Recreational activities

Senior happy hours in a community clubhouse

Organized outings

Gated security for enhanced safety
Dedicate Time to Visiting Your Top Community Choices
Choosing your next home is no small decision. In reality, most retirement communities look perfect on a website on in a brochure, but the best way to know if a community is the right fit for you is to tour a model home, check out the amenities, and explore the surroundings in person. Do the residents seem happy and friendly? Are shared community spaces clean and well-kept? Are the lawns mowed? The bottom line is that it is important to do your research and ask the right questions. Investing the time in this process will pay major dividends in the form of finding a community you truly love.
Explore Other Senior Living Options in Flint and Tyler
Retirement communities can be a great choice for seniors, but they might not be the best fit for everyone. If you have – or anticipate having – health issues or mobility limitations that could affect your ability to live independently, consider choosing an assisted living facility instead. An assisted living facility can provide peace of mind in the form of health monitoring and 24-hour access to trained staff who can help you with activities of daily living, such as bathing, dressing, managing your medications, completing general housework, and moving around your living space safely. If this sounds like a good fit, you'll be happy to hear that there are many top-rated communities in the Flint-Tyler area from which to choose.
Ready to Get Started?
Finding the best retirement home for your needs and wants doesn't have to be a painful process. In fact, with a qualified and professional realtor by your side, you really can't go wrong. Contact Rose Capital Realty today to begin your journey of finding your dream home!
~ Written by Barbara Thompson