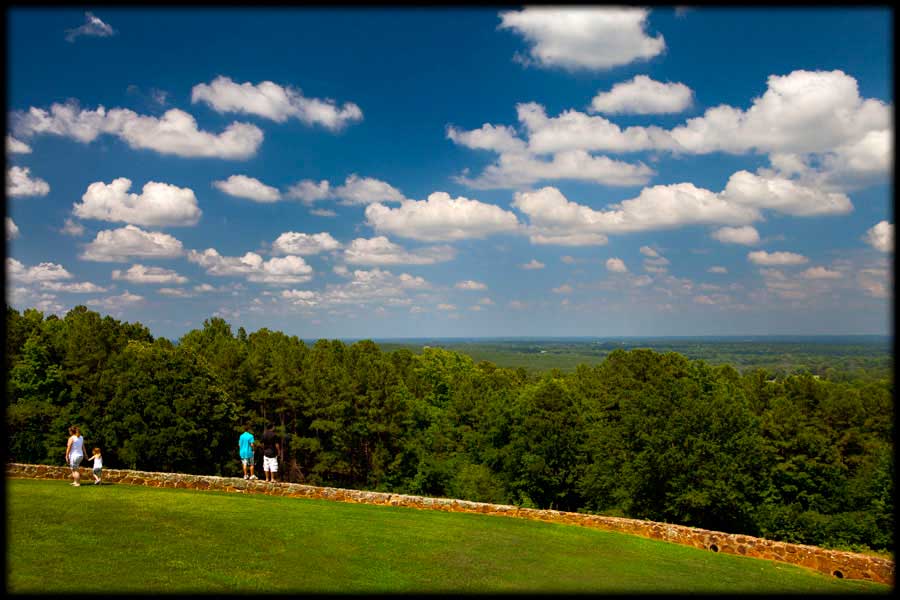 It isn't the Rockies (or even the Smokies), but the hill just north of Jacksonville, with an elevation of 720 feet above sea level, rises 240 feet above the valley below and affords a wonderful view on clear days. It was one of Grandma's favorite picnic spots, and we often shared it with families from as far away as Dallas or Houston.
The WPA used the local red rock to create the retaining wall you see above, as well as an amphitheater. There was also a dance pavilion and swimming pool. The wall is all that remains of the original structure, but there is now a 5,500 square foot building with a tomato motif (Jacksonville is known for its tomatoes), restrooms, info center and sheriff's sub-station. Along the ridge are 5 picnic arbors which echo the tomato motif.
Do you have a favorite spot in East Texas? If so, we'd love to hear about it.