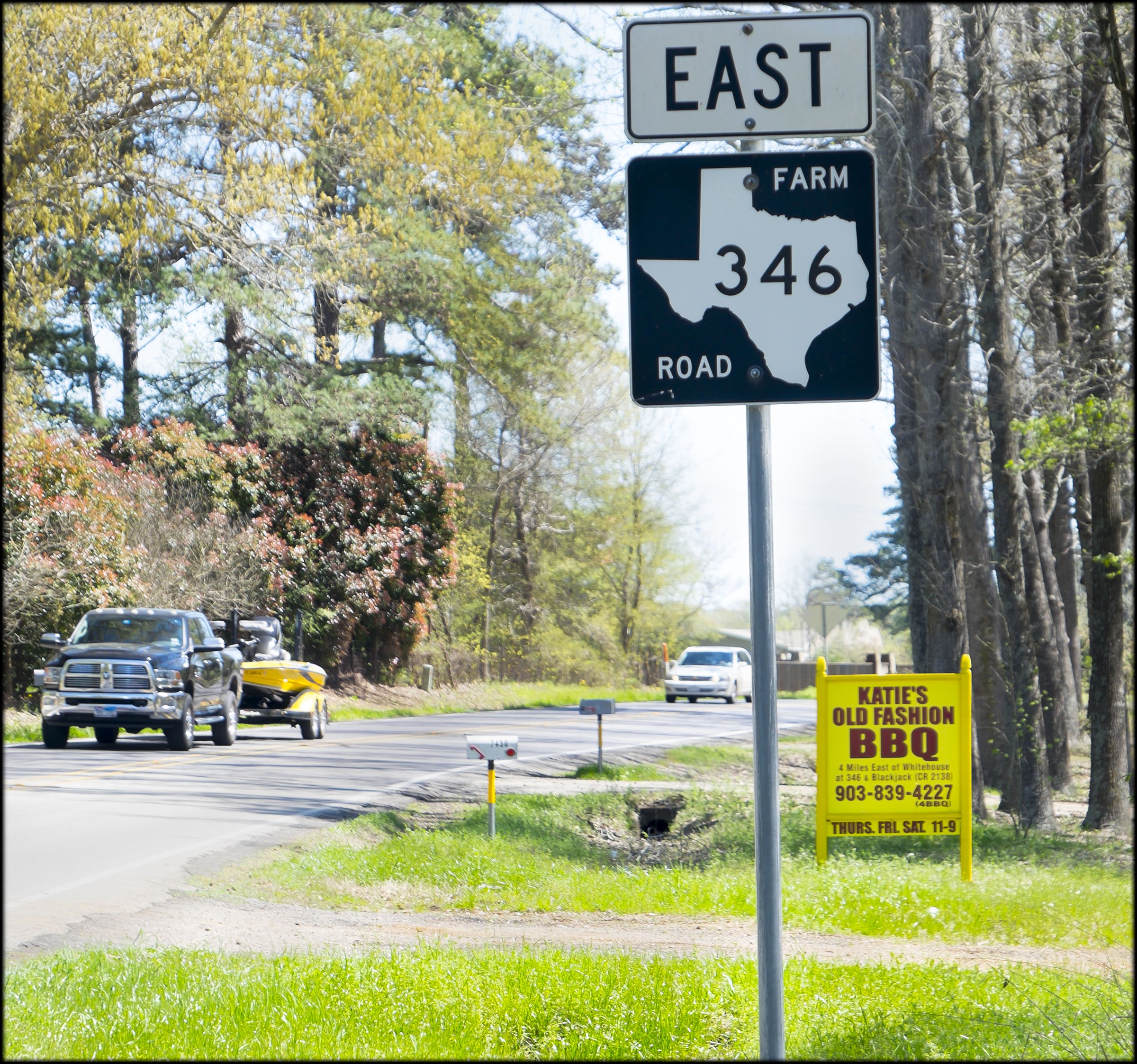 If you have had occasion to drive in the Whitehouse, TX area (a few miles southeast of Tyler on Hwy 110) in the past year, then it is very likely you have seen a bright yellow sign along the road advertising "Katie's Old Fashion BBQ" in rich red letters. And if you, like me, love barbecue and locally-owned eateries, you will stop by for a taste-test. This is a little more complicated with Katie's, because as the sign clearly states, they are only open Thursday, Friday and Saturday. I had driven by several times on off days but finally found myself on FM 346 recently and stopped in for a chopped beef sandwich.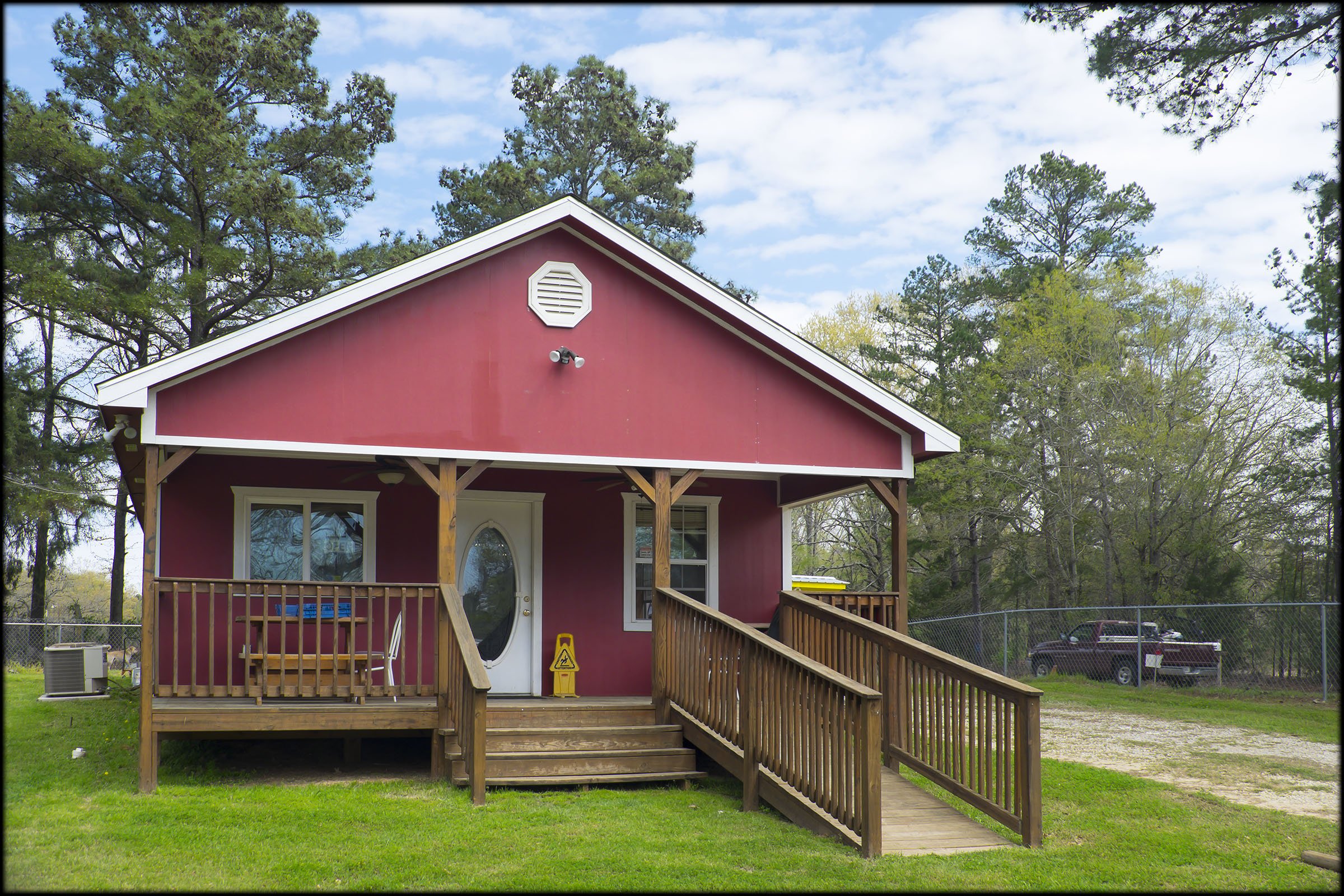 There is a drive-through window, but I wanted to get a closer look so I went in and sat at one of the small tables. Everything was quite clean and logically arranged. Katie and her helper were sociable, Katie even took me back to see her smoker (which is very large).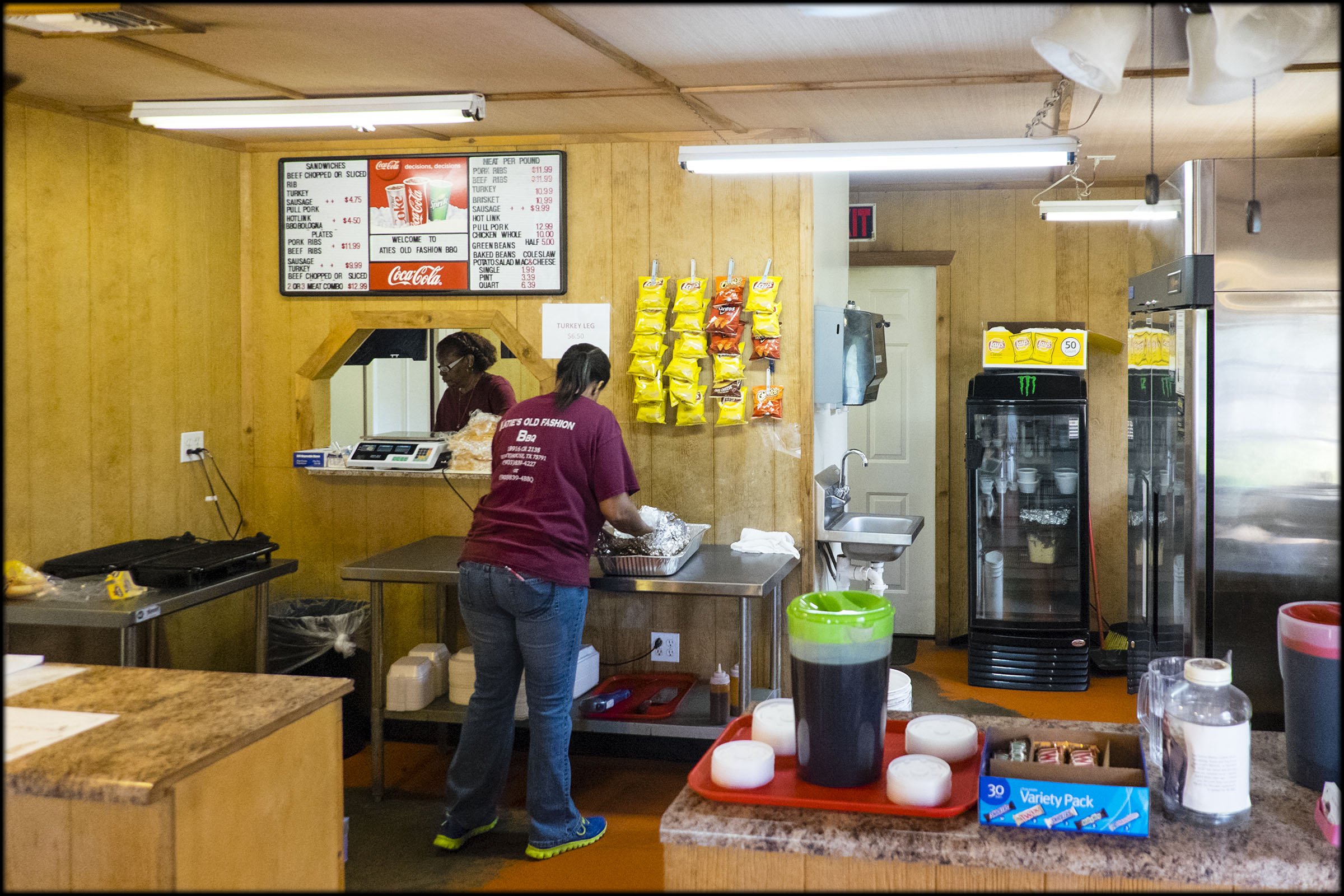 They do a big take-out business and cater, as well. I'm sure Lake Tyler fishermen are glad to have a spot to stop off for sandwiches, and I'm always glad to see another local business filling a need. And I NEEDED that sandwich!