2011 has been an unusually dramatic year in East Texas. It began with not one, but two snowfalls. The second, just before Valentine's, was spectacular, with 3-4" in our neighborhood, enough for some big snowmen and snowball fights all around us as the kids (classes were canceled) got busy. Many a pool float and trash-can lid was pressed into service as makeshift sleds, and a good time was had by all!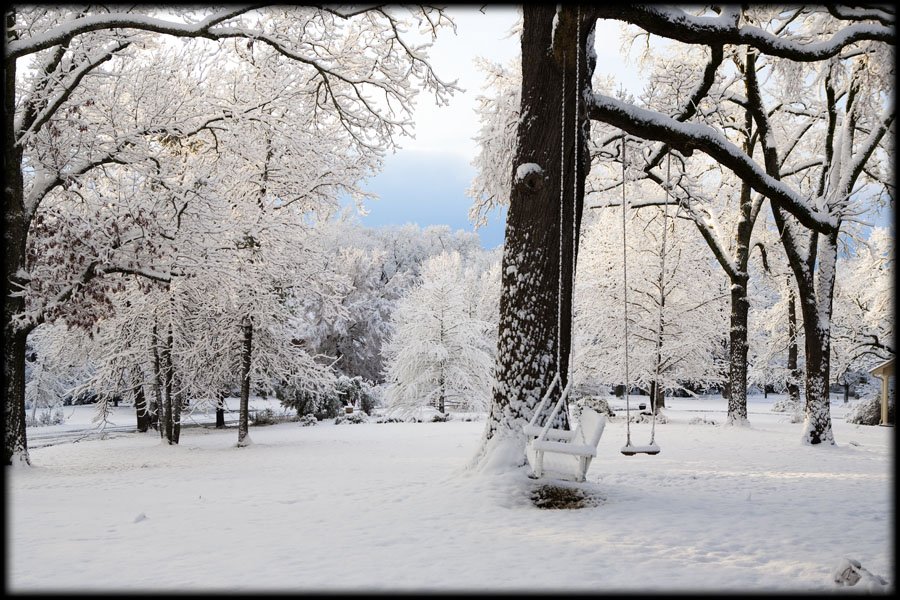 Which was good, because Summer 2011 was a catastrophe here in Texas, with both drought and record-breaking heat. Millions of acres were scorched in raging wildfires, thousands of homes were burned, several people were killed, and in the aftermath millions of trees are dead or dying and boat houses across the state are idle, with dry land under most of them.
Fortunately, Tyler home sales ticked up in 2011, with the best November on record since 2008. Interest rates remain low, inventories are good, and home prices are slowly beginning to rise again. We've updated our website, added this blog (thanks for visiting), and have brought on a new buyers' agent (Cyndi Garrett, formerly of PrimeLending), as well. We're looking forward to a very busy 2012.
So the woods have really been on fire this year, first literally, and now figuratively. Something about the drought brought out the most vivid colors we've seen from the hickories and oaks this fall.
But it's the sweetgums that have held onto their leaves longer than any of them. Even now, as the old year falls off the calendar, they are still radiant on the trees. What a wonderful way to usher in the new year. We want to wish all of you a happy one.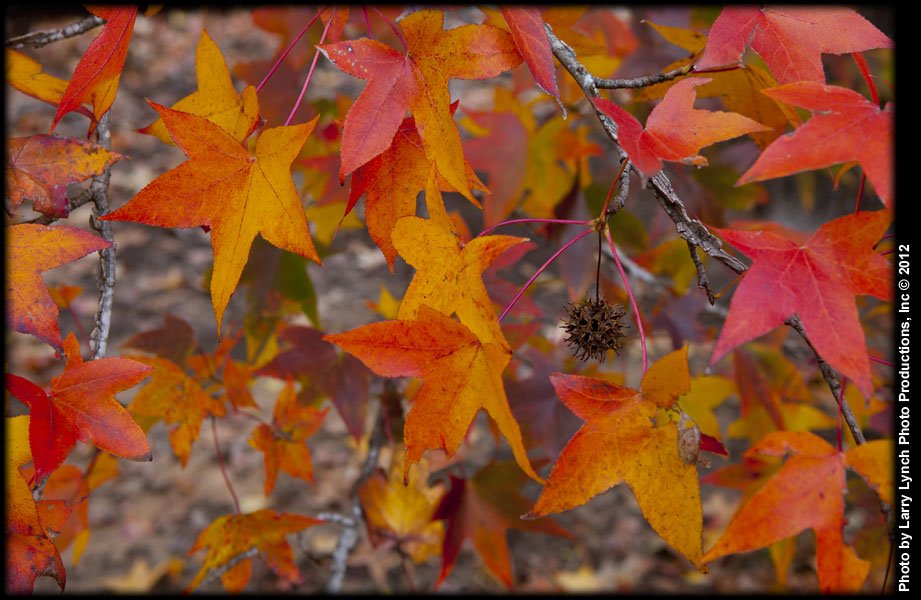 Cordially,
Andrea & Larry Lynch, REALTORS®
ROSE CAPITAL REALTY, Inc.
hm ofc 903.534.0665 fx 903.534.0076
[email protected], www.RoseCapitalRealty.com, www.TylerRoseBlog.com
* * * * * * * * * * * * * * * * * * * * * * * * * * * * * * * * * * * * * * * * * * *
"A house is not a home unless it contains food and fire for the mind as well as the body."
~ Benjamin Franklin