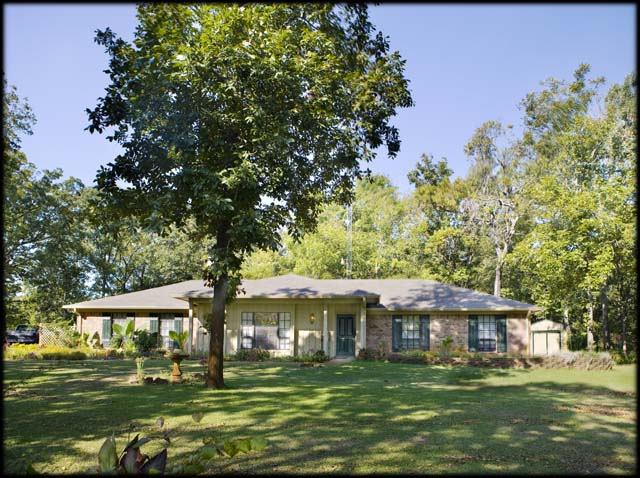 We advertise our listings on many websites, including Craigslist. In the past few months we've had a couple of our listings scammed by thieves looking for an easy buck. The most recent is our listing at 19532 Copperoaks Driive, which is available for sale or lease. In this case the consumer was savvy to how these scams work and, after finding the bogus ad on Craigslist, did a Googe for the address and found our names. She contacted us and we let her know that the house is available for $1700 a month, not $800. We contacted Craigslist and they flagged the ad for removal; we then asked Tiffany to send us info on the bogus ad. She also sent along the scammer's emails to her, including this one. Interestingly, this is the name of the current renter's wife. In the past, the scammers have asked that money for first/last month and security deposit be wired directly to them. We have left the spelling untouched.
From: Alicia Perdue <[email protected]>
Date: February 23, 2012 11:16:23 AM CST
To: Tiffany <email removed to protect consumer>
Subject: Re: $800 / 3br – 1963ft² – 19532 Copperoaks Drive (Tyler TX )
How are you? Thanks for the interest in my House, my house is still available for rent and is located at 19532 Copperoaks Drive, Tyler TX 75703 quite and safe I only need someone that can take good care of the house at my absence because right now am not around i just secured a contract in Birmingham of which i will not be back until after 2years. And am here with the house keys and document, i tried to look for management before i left but couldn't get any in time. But the one i got we got a deal, but later my husband advised against that. I reasoned with him and accepted him advised. So I contacted the agent back and let her understand that i am no longer interested in handling the property to her anymore. So later we decided to  have the house rent out, we would have give the agent this job also but the truth of the matter is that the agent would want to handle it professionally and the occupant may not be able to reason along with her later. If you notice, you will discovered that the price we are offering is far below standard price, this is enough for you to know that we are not after the rental fee but the absolute care for the property. So If you know that you have a good reference and a good credential you can email me back to secure and occupy my house at my absent.
NB: You can go check the neighborhood and get back to me for further discussion, any sign post will be removed once i get any responsible tenant so you ignore the sign post cause i have stop dealing and contacting the Realtor for too much fees i pay trying to ripe me off. It is available for a long term lease as we will be here for 2years and also intend buying a new home on getting back to the states. Pets acceptable(security deposit required) which is $400. References a must. The rent fee is $800 per month, get back to me as soon as possible because i need a tenant urgently and i can also forward  the application form to you, if you are interested.
General house description:
Affordable Country Place Cottage. Beautifully landscaped hilltop views appeal to those who are tired of tiny city lots. Estate-sized homes surround this cottage on 2.2 acre corner lot. Open living room with fireplace and vaulted ceilings will be enjoyed this fall & winter as the seasons change.
Best Regard
In a subsequent email, the scammer wrote this, "You are free to drive by to take a look of the house and peak [sic] from the window to view the inside and i can send you pictures of the inside then get back to me if that is what you are looking for."
Inviting anyone to trespass here in Texas is dangerous. Knowing this tenant, that could be a recipe for getting someone shot.
Just another day in the interesting world of real estate!