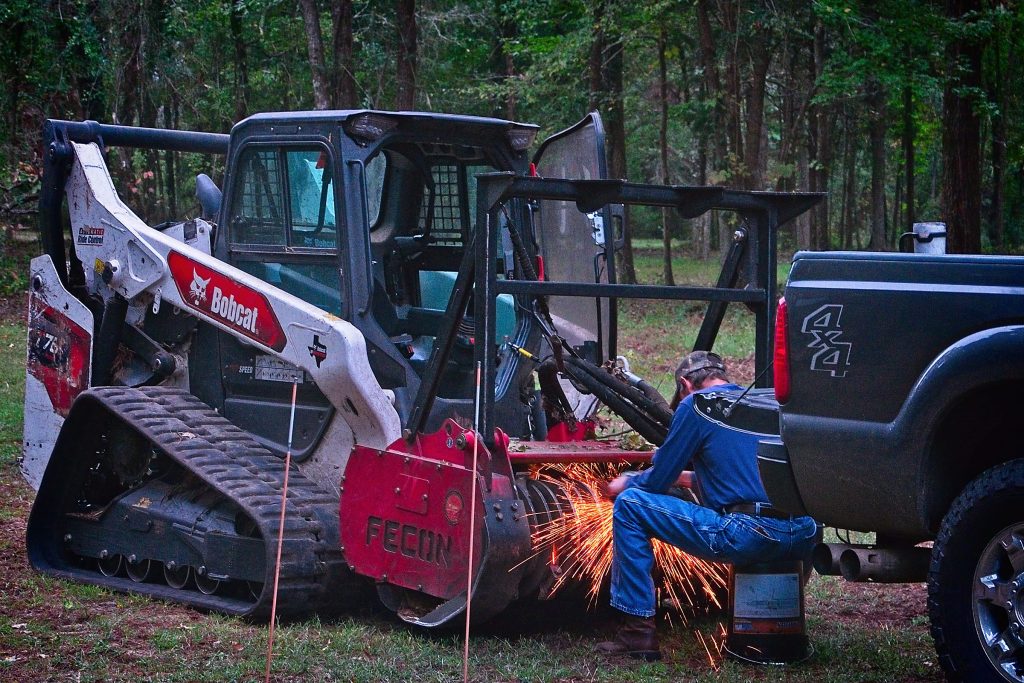 Most mornings I walk past and admire a neighbor's acreage located right here in our neighborhood (Country Place). Taylor Burns owns about 30 acres, most of which is heavily wooded. Recently I stopped to watch a man using a grinder to sharpen the blades of a tractor attachment I'd never seen before. At the end of my walk, I went back by to watch, at a distance, as he cleared some of the heavy undergrowth from Taylor's land. He would raise the Tecon mulcher on the arms of his Bobcat T76, and then, with the cutting blades rotating, he would lower them onto small trees and heavy brush which would be reduced to mulch. If you've never seen one of these in action, click the link below and fast forward about seven minutes.
See the Fecon brush mulcher in action
And here you can see the results.