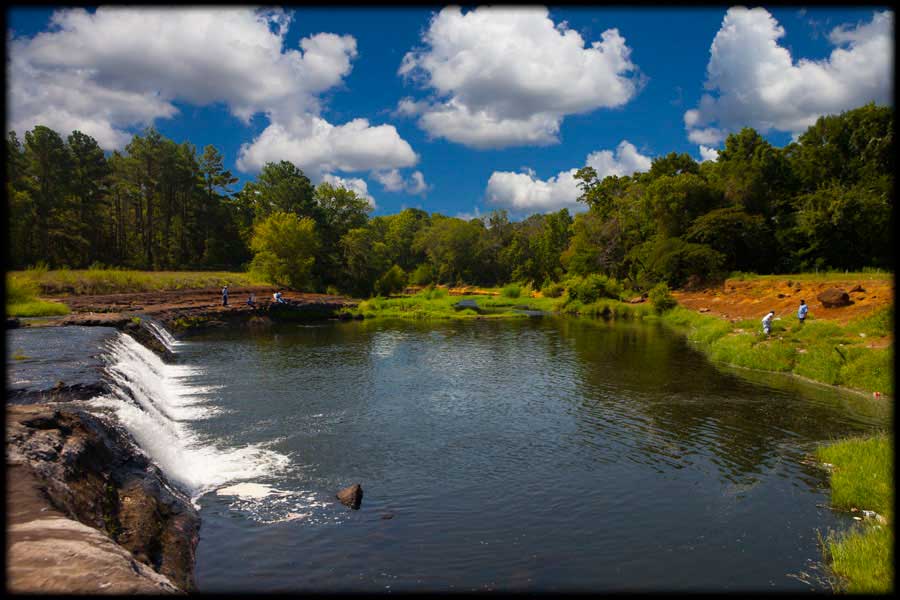 There is something about water that draws us like bees to honey. How else to explain the people who continue to rebuild their homes along beachfronts after hurricanes? Or along rivers after floods?
For the past couple of months I've been driving the road below the spillway, showing one of our listings in Frankston. Yesterday I went down to do the walk-through with the nice young couple who are closing on the home this week.
We've been fortunate this year to have enough rain to keep the water moving. Coming back to the office I had to snap this photo. Just a lazy Saturday with fishermen enjoying the cool water flowing below the Lake Palestine dam.